With the power of the Heavenly Realm, Joseph can use the Angel Rider Driver & the Cross key to morph into Kamen Rider Angel. Angel has a Sword That can be summoned through 2 twists of the key. The Cross Sword uses Element Tubes with Elements of the Earth & beyond. There are 12 elements including the Infinity Element tube that Joseph can use with his Cross Sword to morph into KAMEN RIDER ARCHANGEL! His final form! During the final battle against evil, Joseph's horse fuses with Kamen Rider Archangel to form Kamen Rider Battle Horse, a armored upgrade only to be used in that final battle!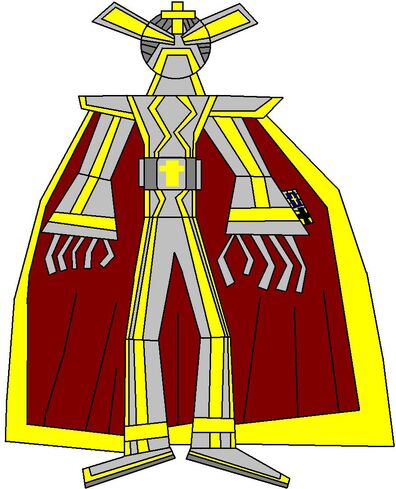 Element Tubes:
1.) Fire
2.) Earth
3.) Water
4.) Lightning
5.) Forest
6.) Hurricane
7.) Light
8.) Storm
9.) Cyclone
10.) Tornado
11.) Metal
12.) Infinity (Kamen Rider Archangel!)
Notes:
Community content is available under
CC-BY-SA
unless otherwise noted.